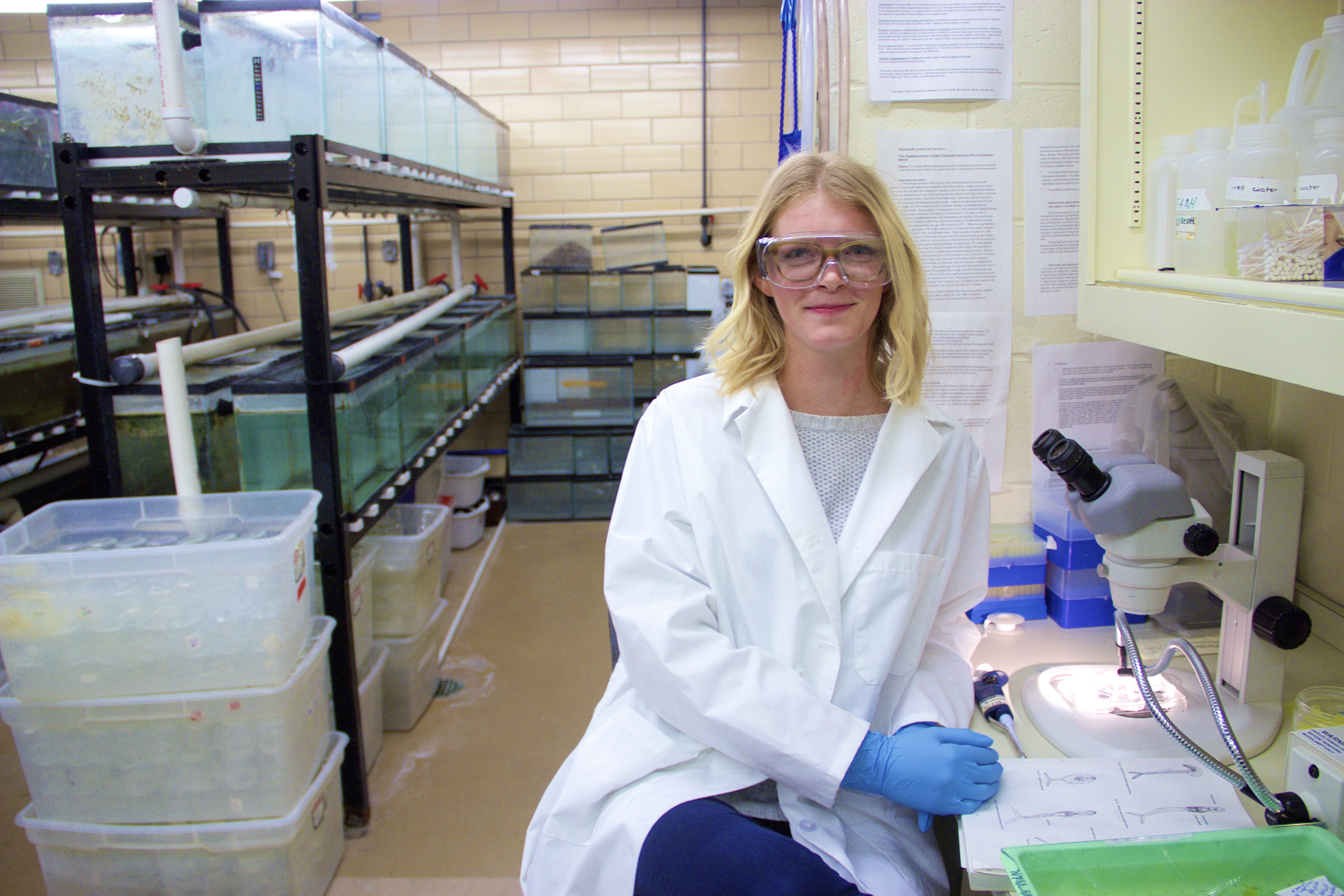 Overview
Dean's Welcome
You probably already know that you are about to embark on one of the most exciting stages in your life! As you are making your college decision, I'd like to share some of the things that our students have told us they appreciate:
We represent seven departments with internationally renowned faculty, world-class facilities, and an outstanding history of producing both academic and industry scientists with an impressive 90 percent graduate placement rate within six months (average rate since 2006 commencement). Our knowledge and friendly faculty, staff and academic advisors will help you discover your strengths and guide you to graduation and beyond;
Our coursework prepares you for a broad range of careers, graduate education, and professional schools such as medicine, law, and business;
You will develop leadership, teamwork, and communication skills by working with an incredibly broad range of fellow Boilermakers - in class and in student organizations;
You will begin with courses in your major immediately, taught by faculty who are experts in their fields;
You will have the opportunity to participate in cutting-edge research with faculty as early as your freshman year;
There are more than 35 career fairs on campus attended by hundreds of companies that come to Purdue to interview students for internships and permanent positions; Purdue ranks fourth by corporate recruiters in preparing students for the work force.
Be sure to take advantage of personalized academic and career counseling.
Since there's no substitute for experience, our recruiting office can help you plan a visit to campus where you can shadow a student, interact with current science students for the "inside scoop," or meet with faculty in your field. Any of our staff are always available to answer questions that you or your parents may have.
For more information, call (765) 494-1990, or e-mail to: ScienceRecruiting@purdue.edu.
Go Boilers!
Sincerely,
Jeff Roberts, Dean
Admissions
http://www.admissions.purdue.edu/majors/colleges.php?ClgCd=SCI
Admission to Teacher Education
Teacher Education Program Guidelines 2015-16  
Advising
Seeing a College of Science Academic Advisor
College of Science students are assigned to an academic advisor in their department who will be their guide and support them as they:
identify academic, personal and career aspirations that set the foundation for a successful undergraduate experience and future graduate and/or professional life.
develop a four-year plan of study that meets their curricular, co-curricular and extracurricular goals.
identify campus and community resources that support personal well-being, academic success and the development of professional skills.
develop realistic semester-by-semester course plans that result in high academic performance and on-time degree progression.
understand university and college policies and how they mold and impact their university experience.
Students are encouraged to stay in frequent contact with their advisors throughout their time in the College of Science. Contact information may be found at CoS Advising Offices. Make An Advising Appointment
Advising Appointment Options
Scheduled Advising Appointments
Students may schedule 30-minute appointments with their assigned advisors:
to register for Fall/Spring semesters, Summer terms
for in-depth advising questions
for academic/degree planning, graduate/professional school planning and career development
to discuss and receive support in addressing personal and academic challenges
for general questions and concerns
Students must be on time for their scheduled appointments. Late arrivals of more than 5 minutes may result in a cancellation of your appointment.
Make an Appointment with your advisor
Walk-in Appointments
Walk-in appointments may be used to drop/add courses, resolve scheduling conflicts, complete paperwork, and to address time-sensitive questions. Appointments are kept to 15 minutes and may not be used for registration or degree planning purposes.
Walk-in appointments are scheduled on a first come, first served basis and therefore, students are not guaranteed to see their advisor during scheduled walk-in times if the number of students to be seen is greater than the time that has been scheduled. Students may see their assigned advisor only unless their advisor is not available and there is an immediate need. Before visiting your advising office for a walk-in appointment, check walk-in times. Times are updated the Friday before the following week. Note: walk-in times ARE subject to change without notice.
CODO Walk-in Appointments
Students who would like to CODO to the College of Science should consult the Non-College of Science Walk-in Schedule and review College of Science CODO requirements for their intended program before speaking with a Science advisor.
Advising Policy for Students Who Will Pursue a non-College of Science Program
Two Semester Advising Policy:
Students who enter the College of Science with immediate plans to pursue a non-science academic program are eligible to receive two semesters of academic advising and PIN releases as they work towards a successful CODO to their intended program. If CODO requirements are not met by the end of their first year, students will be required to request a CODO to the College of Liberal Arts while they continue to pursue their degree goals.
Four Semester Advising Policy:
Students who pursue a College of Science curriculum but who later determine that they would like to pursue an alternate program outside of the College will have four semesters to successfully CODO. A request may be made for approval of the 5th Semester Advising Policy if a student is close to meeting CODO requirements and has provided course recommendations from an advisor in their intended program.
Contact Information
Mailing address:
Purdue University College of Science
150 N. University St
West Lafayette, IN 47907
Directories
Phone and Fax:
Student Advising Office
765-494-1771 (office)
765-496-3015 (fax)
Science Administration
765-494-1729 (office)
765-494-1736 (fax)
Science IT Helpline