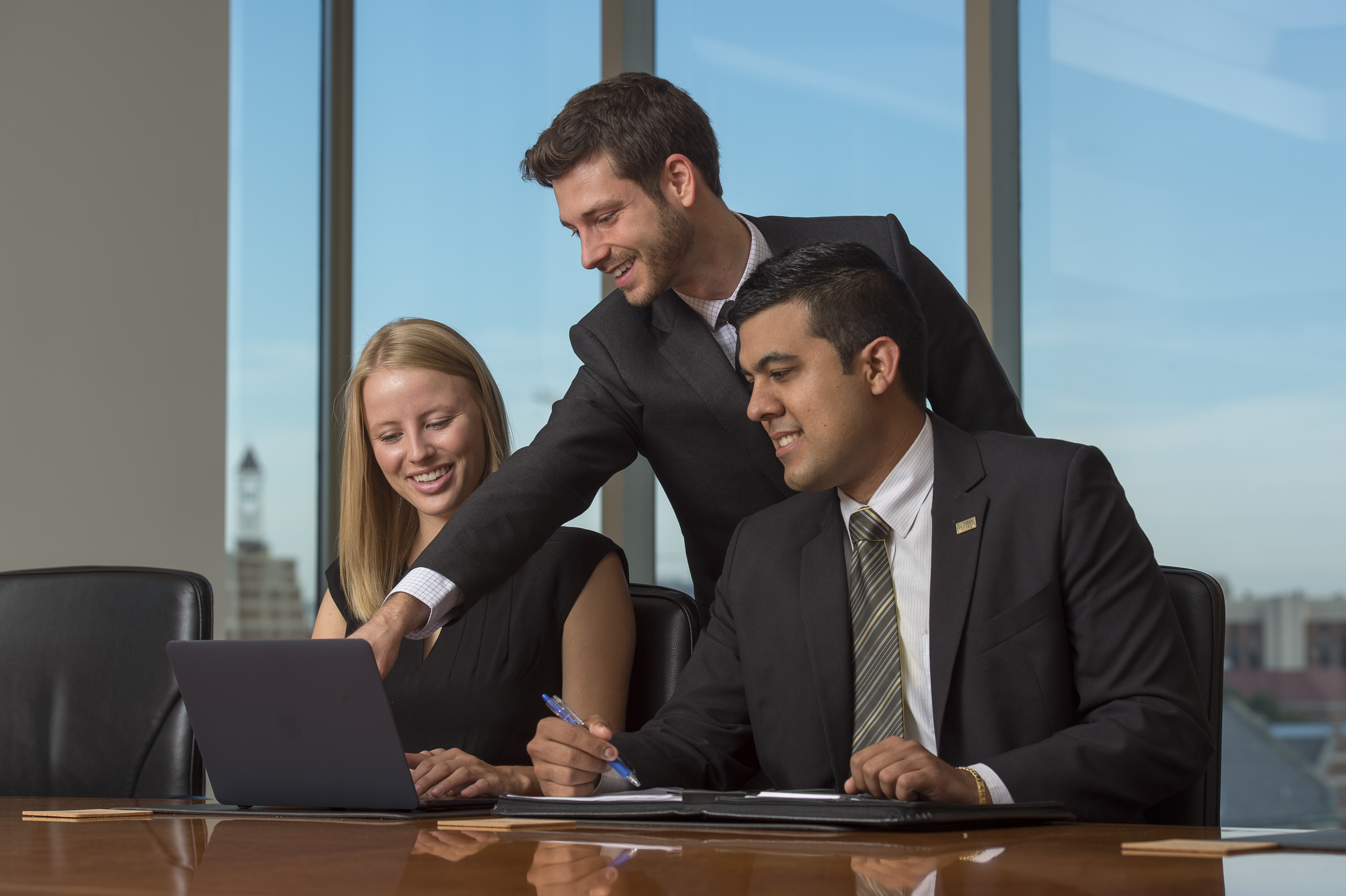 Overview
Like all major institutions of higher learning, Purdue University's Krannert School of Management exists for the discovery, preservation and dissemination of knowledge. That purpose is reflected in a deep commitment to scholarship that inspires both the creation and the critical evaluation of new ideas and insights through the daily interaction of the school's faculty and students in the classroom, laboratory and library.
The school's academic programs are devised to prepare students for lives of active and productive citizenship. To that end, those programs begin with a solid foundation of classwork in the arts, sciences and mathematics intended to develop a rigorous, analytical cast of mind, a wide intellectual curiosity and an appreciation for the breadth and diversity of the means by which we come to understand our world.
Rising out of that foundation in the junior and senior years is a demanding professional education designed to further sharpen the student's analytical and decision-making abilities through exposure to the challenges confronted by the various management functions of finance, production, marketing, human resources, strategic planning, management information systems and related areas. It is this core of analytical, often mathematically based, instruction in the latest principles of management and quantitative methods that is the hallmark of management education at Purdue. In advanced classes, frequent discussion of carefully chosen case studies helps students to gain facility in the application of these principles within a broad range of management contexts.
Finally, students find numerous opportunities to meet and talk with management professionals from a wide variety of companies and firms. This interaction, together with the insights gained in the classroom, is intended to develop an appreciation for, and a sensitivity to, the high standards of professional and ethical conduct that must be maintained by leaders in all fields.
Admissions
http://www.admissions.purdue.edu/majors/colleges.php?ClgCd=MGMT
Advising
Each student has an assigned academic advisor. Students meet with their advisors at least once a semester. Advisors mentor and coach students in the Launching Business Leaders competencies and portfolio. Advisors are happy to answer questions, refer students to appropriate resources, and help them achieve their goals.
Krannert Building, Room 352
403 West State Street
West Lafayette, IN 47907
Phone: (765) 494-4343
Fax: (765) 496-1479
Contact Information
Mailing address
Krannert Building
403 W. State Street
West Lafayette, IN 47907-2056
Rawls Hall
100 S. Grant Street
West Lafayette, IN 47907-2076
Krannert Center for Executive Education
425 W. State Street
West Lafayette, IN 47907-2056