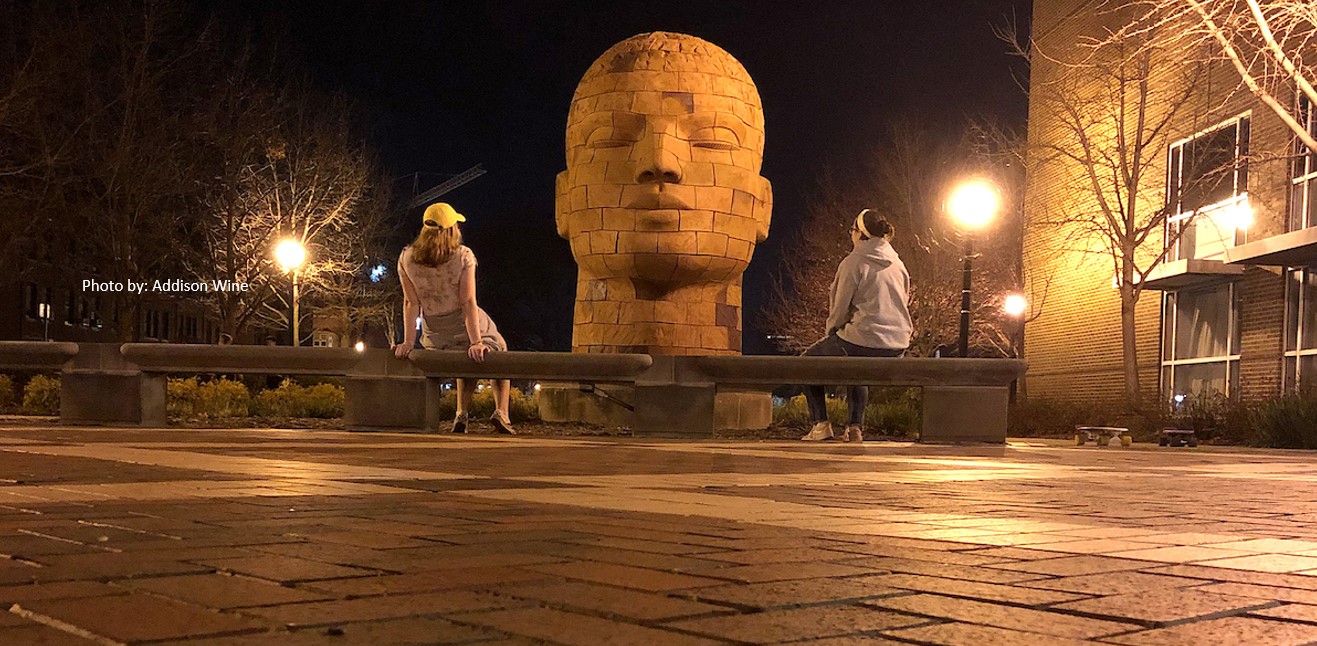 Overview
With over 40 different majors, as well as numerous minors and certificates, the College of Liberal Arts will help you develop the communication, collaborative, and analytical skills that will prepare you to achieve your personal and professional goals in our fast-changing world. Liberal Arts  students work side-by-side with STEM students, mindful that complex challenges demand creative, collaborative, multi-faceted, innovative, and meaningful solutions. The College of Liberal Arts develops students who are independent, creative thinkers, and problem solvers who contribute to their communities as productive, engaged citizens working as a force for good in the world.
Think Broadly. Lead Boldly.
College of Liberal Arts
(website)
Contact Information
Contact Information for Liberal Arts  
Admission to Teacher Education 
Teacher Education Requirements  
Advising
Academic advisors work with students, faculty, staff, departments and administration to maintain and improve the academic experience in the College of Liberal Arts and Purdue University as a whole. As advisors, we are committed to supporting each student in developing and implementing an individualized plan for academic and career success.
Specifically, we are committed to…
Emerging as a leader in Liberal Arts education and scholarship.
Strengthening the Undergraduate Experience by fostering relationships to better mentor and support students during their time at Purdue.
Staying knowledgeable about the courses, study abroad and events that will benefit students.
Expanding our corporate relationships and actively helping students secure internships and jobs.
Continuously innovating to offer meaningful and relevant educational options for Purdue undergraduates.
Click here for
STAR
(Summer Transition, Advising, and Registration) information.
College of Liberal Arts 3 Year Degree Programs
The College of Liberal Arts offers the opportunity for students to many of its majors in three years. Degree in 3 allows students to enter the work force or graduate school a year earlier than traditional plans of study while providing a cost-effective way to complete an undergraduate degree. Degree in 3 is a combination of cost-savings and the opportunity to accelerate your future and achieve your goals. The College of Liberal Arts  offers the Degree in 3 year option in the following majors:
College of Liberal Arts Degree+ Program
Degree+ offers students the opportunity to complete an undergraduate Liberal Arts Bachelor of Arts degree program in combination with another undergraduate degree program at Purdue University West Lafayette. Students who are actively pursuing a major in both the Liberal Arts and another college/school (College of Agriculture, College of Education, College of Engineering, College of Health and Human Sciences, Krannert School of Management, College of Pharmacy, Purdue Polytechnic Institute, College of Science, and College of Veterinary Medicine) will have the Liberal Arts core waived while maintaining progress toward completion of the outside degree program.
Why choose? Degree+ enables Purdue students to pursue multiple areas of academic interest in a manageable way. Feed both sides of your brain with Degree+.
Contact Information for Liberal Arts